7 Challenges to Expect When Outsourcing IT Help Desk Support and How to Overcome Them
Posted on: January 5, 2023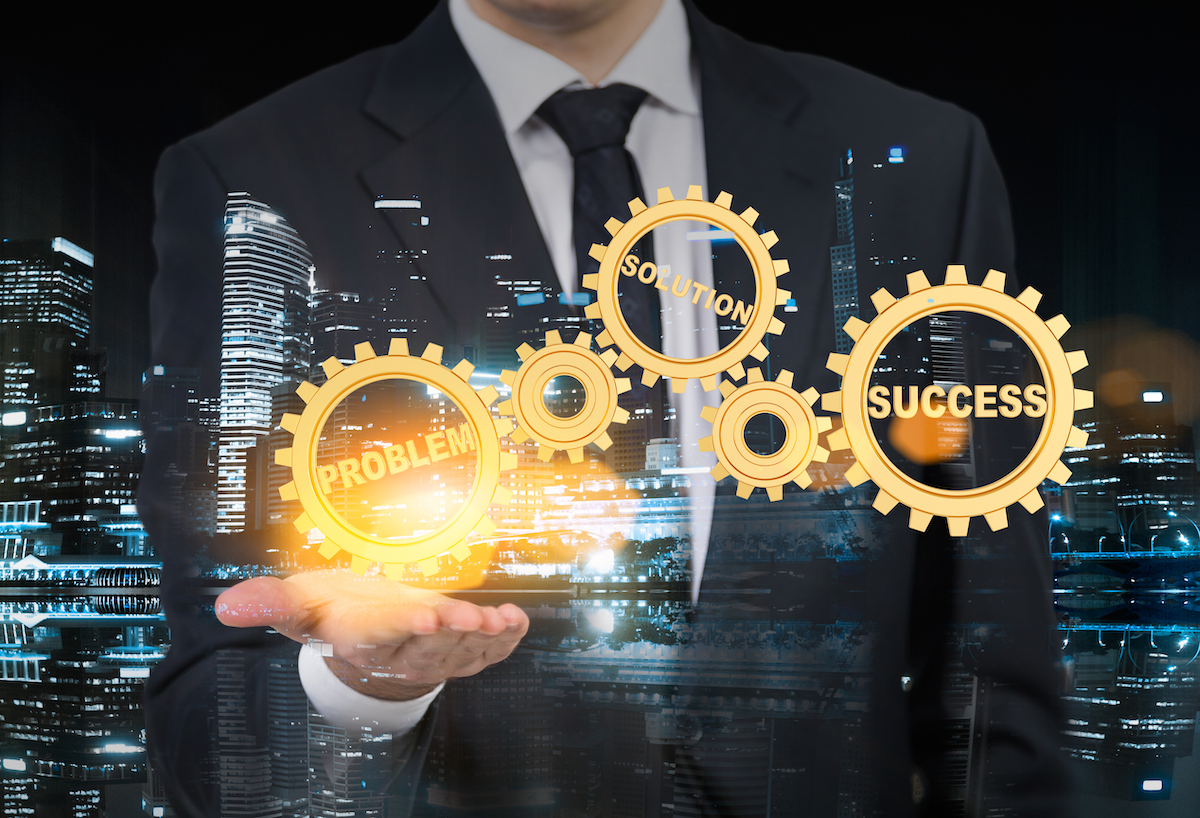 Consumers have high expectations for their technology. When there are problems, internal and external users all expect quick solutions. At the same time, ticket volume has risen sharply since 2020 because of the emphasis on remote work and contactless experiences. With ticket volume and user expectations on the rise, there's immense pressure on the IT help desk.
The pressure to deliver exceptional experiences encourages more businesses to outsource the IT help desk. Thirty-seven percent of small businesses already outsource IT services to better support their internal and external users. Outsourcing helps those businesses provide better IT support while protecting their budgets.
Still, there are some challenges involved in outsourcing the IT help desk. Here are seven top obstacles businesses face and how they overcome them.
Outsourced IT Help Desk Challenges and Solutions
1. Communication Breakdowns
Maintaining open channels for effective communication is one of the top challenges for businesses that outsource IT. Communication issues lead to delays, misunderstandings, and frustration. The solution to this problem is to choose an outsourced IT support provider who knows how to work with your business and processes.
One thing to consider is the frequency of communication. Too many meetings fill people's time without adding much value. With too few meetings, though, it's hard to keep everyone informed about new developments and what's expected of them. It helps to ask the managed service provider how often you can expect to receive reports or have status calls.
The best outsourced IT help desk services reduce communication breakdowns by providing 24/7/365 support from dedicated teams who understand your needs. According to UpCity, 21% of business leaders say their outsourced IT support is difficult to communicate with. 12% say their service providers don't follow instructions.
Choosing a partner that has experience working with businesses like yours is essential so that requirements specific to your business aren't overlooked. For example, if you work at a healthcare company, you might ask a service provider if they have experience providing IT help desk services for healthcare organizations, especially as it relates to sensitive data such as protected health information. Finding a partner with industry experience helps ensure they know how to work and communicate with organizations like yours.
2. Cultural Differences
Finding an outsourced IT help desk provider that understands your business is one thing. Finding a service provider that meshes with your company culture can be even more challenging. Businesses can provide more seamless helpdesk service to their employees or customers when the outsourced IT help desk aligns with the company culture.
Many things go into culture:
Values
Ways of doing work
Approval workflows
Things to consider: Does the outsourced helpdesk provider have set processes or a flexible structure? Does the managed service provider have the ability to help you strategize, or will they simply perform tasks as defined by your service agreement? On top of those elements of culture, there are local customs and language barriers to consider.
3. Language Barriers
The least expensive option for outsourced IT support is often to find a partner in another country where labor costs are lower. Sometimes that means offshoring by finding a service provider overseas. Other times, if your business is based in North America, it means nearshoring to South America. In either case, you might run into problems with a language barrier.
It's challenging to avoid communication problems when there's a language barrier. It helps to find an IT help desk service provider that speaks the same language. It might mean speaking English, and it also might mean using the same words and context when communicating, especially about problems.
Language barriers are different from communication breakdowns because they're language-specific. You can avoid problems with language barriers even when offshoring by having a thorough discussion about your business and your IT help desk needs before selecting a service provider. Are you and the vendor able to understand each other?
Written communication and recaps of verbal discussions can help, too, because it documents everything you cover for future reference. Finally, it helps to be mindful of the location. For example, a business with offices in the United States and India might be able to close more language gaps than a business based only in Romania.
4. Time Zone Differences
Another problem with outsourcing the IT help desk to an overseas company is the time difference. Even if the language doesn't create a barrier, the time change might. It's hard to get things done quickly when you have to wait a day for a response.
For example, London is eight hours ahead of Los Angles. The primary language in both places is English, but there's almost no overlap between regular working hours in the two locations. A partner that has teams across the globe offering services 24/7 means you can receive prompt support anytime.
5. Lack of Technical Expertise
Outsourcing IT support can help you close knowledge gaps, but only if you find a service provider with the appropriate expertise. For example, it might be hard for some outsourced IT help desks to keep up with the demands of a healthcare company. An automotive company has a better chance of finding success if they choose an IT support provider with automotive experience. No matter what industry you're in, it will be helpful to outsource your IT help desk to a business with relevant experience and technical expertise.
6. Security Concerns
The IT help desk needs access to a lot of your sensitive information, from customer data to usernames and passwords. It's difficult for the IT support desk to function without access to much information, so trust is critical in the relationship. Businesses overcome this challenge by choosing an IT service provider with an excellent reputation for cybersecurity.
7. Maintaining Quality Control
It's more difficult to monitor an external team than an internal one. There are a few ways to overcome this problem, though:
Choose an IT help desk provider with an excellent reputation and a long list of happy clients.
Find a trusted IT services partner that believes in transparent communication.
Implement quality assurance processes such as customer or employee satisfaction surveys.
Avoid Challenges With the Right Partner for Your Outsourced IT Help Desk
Avoiding these challenges when you outsource your IT help desk is possible. Modern IT service models put user needs first to provide simple, effective service. To learn more about your options for IT services, contact us today at www.calanceus.com about around-the-clock help desk solutions.
Build Your IT Expertise
Stay informed on all the trends and best practices in the IT industry to protect and grow your business.