The IT Help Desk Demystified
Posted on: October 7, 2022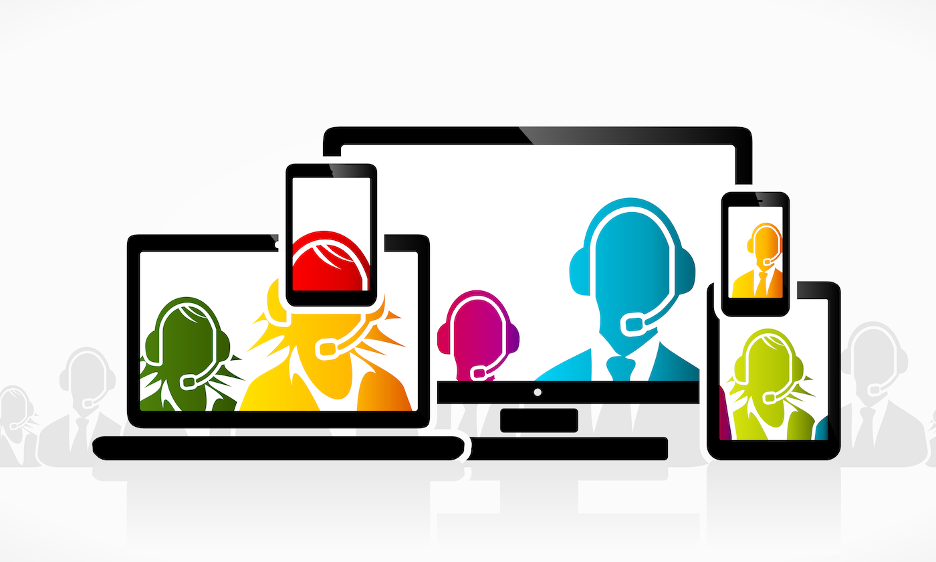 Staffing the IT help desk isn't as easy as it used to be. More employees are working remotely, increased demand for skilled IT professionals has created a labor shortage, and customer interactions increasingly happen online instead of in person. Many businesses have turned to a managed service provider (MSP) for outsourced IT help desks to meet the rising demands for support without eating up too much of the IT budget.
IT Helpdesk Services
What does an outsourced IT help desk do, exactly? The short answer is "a lot" — this team is responsible for providing prompt technical support to customers, vendors, and employees for a number of issues. All types of challenges can arise throughout the organization, and the help desk is the first line of defense. The average IT help desk (also called service desk) assists with the following services and more.
Ticketing System
IT Help desks receive requests via email, phone, or app through a service ticketing system. Each request becomes a ticket so the help desk team can track the request's status as they provide customer support. If the first IT help desk professional who sees the ticket can't resolve it, they route it to the appropriate individual or team. Each ticket gets escalated this way until it can be resolved and closed.
Real-Time Tech Support and Troubleshooting
Most of the team's work involves incident management and break/fix support. When something isn't working the way it should, the IT helpdesk dives in to figure out what went wrong and how to set it right. If your new webcam works in MS Teams but not in Zoom, you might save yourself some time and headaches by calling the help desk.
The help desk can also help if you have trouble connecting to the internet or have a slow connection. Printer problems and a computer's failure to recognize USB devices are also common service tickets. In some cases, tech support can help with file recovery or the dreaded blue screen of death.
Login Support
If you forget your password — or mistype it enough times to get locked out — the IT help desk support team is who you seek for login support. They'll verify your identity, then get you back into your device or account.
In fact, if you ask a help desk technician what they do for a living, there's a good chance you'll hear a joke about resetting passwords all day. Indeed, password resets are among the most common help desk tickets, but there's also much more to help desk support.
Security
Because login support is such an essential part of the job, so is IT security. IT help desks make attractive targets for cyber criminals who attempt to gain access to a device or account by getting a password reset. Compared to dated methods like security questions, advanced security solutions make it easier for help desk technicians to verify a user's identity with a high degree of certainty and prevent unauthorized access.
Device Management
Device management (or mobile device management, or MDM) is the distribution and administration of devices within a company. Employees might use laptops, tablets, and smartphones to do their work. As the shift toward remote work continues, device management gets more challenging. If your laptop's screen breaks or the charger stops working, you can't just walk down the hall to the IT closet.
A modern outsourced IT help desk approach to device management can help you get what you need when you need it. Device management is about more than procuring and delivering devices, too. Laptops, smartphones and tablets all require occasional maintenance to keep them working with maximum efficiency.
Maintenance Updates, Operating Systems, and Software Installation
Any MSP that offers device management is also likely to help manage what's on those devices. This means regular maintenance updates, installing new operating systems, and getting the necessary software onto a device. It's possible to perform many of these tasks remotely, but the helpdesk may occasionally need to interact directly with the devices themselves.
White Labeling
Managed service providers often provide white-label support on behalf of their clients. Suppose you outsource your IT help desk to Calance, and one of your customers submits a service ticket. In that case, everything will appear to your customer as if they're interacting directly with your company. This prevents any appearance of a disconnect between a business and its outsourced IT helpdesk.
How to Improve the IT Helpdesk
If your current IT help desk isn't working, it's often because the system is overwhelmed. Or the team doesn't include enough people with diverse skill sets to cover the many different tasks required. Alternatively, the team might not be big enough to keep up with hectic periods. Internal help desks also suffer because IT resources are allocated to other core initiatives.
In any case, an outsourced IT helpdesk will likely offer benefits. Outsourcing this function keeps your in-house IT team focused on their core work, not helpdesk chore work. When large, outsourced teams are strictly focused on the helpdesk, their sole focus is to resolve tickets as effectively as possible. Learn more about how Calance provides rapid helpdesk services 24 hours a day, 7 days a week, 365 days a year.
Build Your IT Expertise
Stay informed on all the trends and best practices in the IT industry to protect and grow your business.