The Benefits of Outsourcing Your SharePoint Roles to an MSP
Posted on: May 17, 2022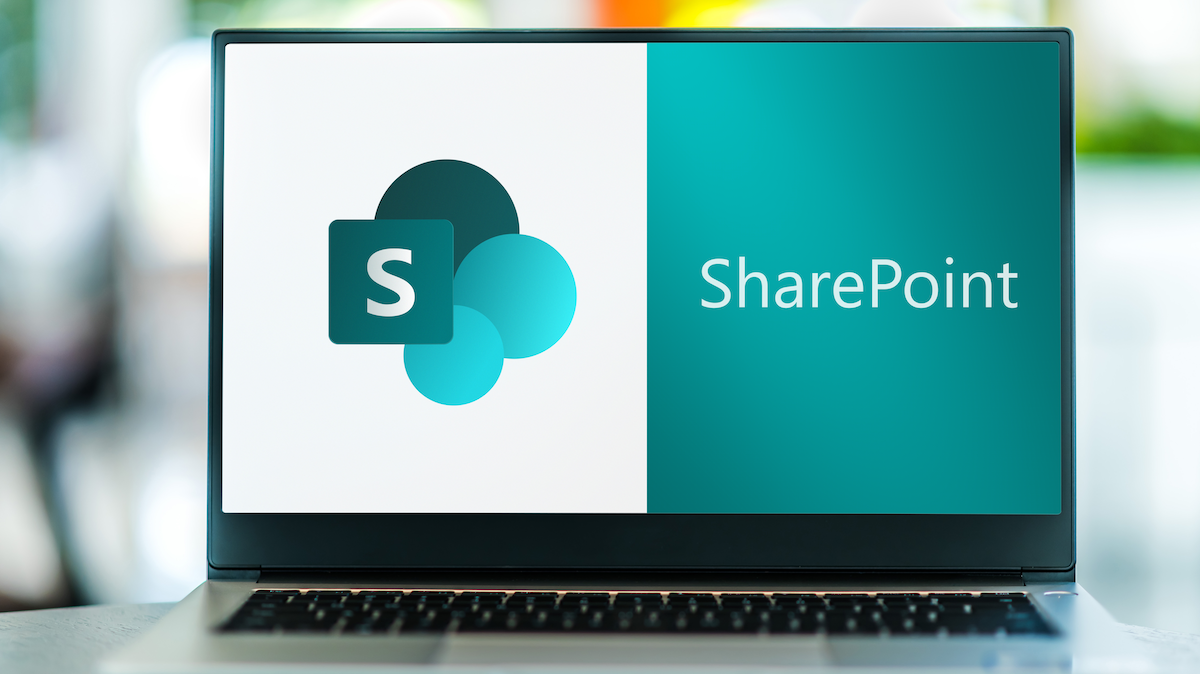 As one of its top software solutions, Microsoft's SharePoint offers companies a chance to enhance their collaboration, improve the dissemination of knowledge and organize their information and resources in one convenient location.
As part of Microsoft 365, SharePoint provides many benefits (which we mentioned in our blog how to effectively use SharePoint to transform your business), but it requires a team with the expertise and knowledge to ensure enterprises can fully reap these benefits. Many leaders debate whether a company should use an in-house IT team to fulfill the SharePoint roles or outsource to a managed IT service provider (MSP).
An MSP like Calance offers businesses a wide variety of benefits over implementing, managing and developing SharePoint in-house. A few of the advantages include:
Cost Savings.

Finding talent in today's hiring market is an issue for many companies. Trying to find cloud expertise, in particular, is a significant expense.

An MSP eliminates the cost of finding, hiring, training, and maintaining an internal IT department. A Deloitte Global Outsourcing S

urvey found that

70% of businesses turned to an outsourcing partner for cost reduction.
Enhanced ROI.

MSPs offer companies a maximum return on their investment in SharePoint. They work to integrate SharePoint with other organizational applications, such as a CRM, to increase output and lower development costs, which maximizes ROI.

Increased Security.

Ensuring systems and data are secure, is one of the chief concerns for organizations. SharePoint consultants provide their clients with all the security options to ensure that their external hosting is safe or they recommend measures to give in-house servers adequate security provisions. In fact, an Infrascale surv

ey of over 1200 business leaders

found that increased security was the top reason they chose an MSP.

Depth & Breadth of Expertise.

A small internal team generally can't provide the expertise of an MSP. The cloud is constantly changing, which requires time and dedication for professionals to stay up to date on best practices, security, and cloud certifications. Organizations can get access to cloud solution experts by engaging with an MSP for a very reasonable cost.

Free Up Time for High-Value Tasks

.

Building quality software takes time, energy, and expertise. For companies, this energy could be better used to build business strategies and concentrate on the goals to help them grow. Outsourcing work not essential to their business objectives will help them focus their time and energy where it counts most. It makes sense, then, that

a Clutch survey of 500 U.S. small business owners and managers found that 90% of small businesses planned to outsource to improve efficiency.
The Primary SharePoint Roles and How Outsourcing Them Can Help
Partnering with a managed IT service provider can help ensure the growth of your business on many levels including maximizing a custom solution for your SharePoint environment. Three primary roles handle the different aspects of SharePoint implementation, management and development: the Administrator, Developer and Architect.
Here is what you need to know about the SharePoint roles necessary to ensure your company can achieve the benefits from the popular collaboration tool and how outsourcing one or all SharePoint roles can help reach your business goals.
Administrator
Administrators help with content management, server health, and the functionality of SharePoint. This role helps coordinate the general administration of SharePoint, including:
Managing permissions and access

Folder setup

File sharing

Analysis of logs to identify trends
Administrators are there to provide organizations with day-to-day maintenance and support. However, many businesses that fulfill this role in-house can struggle to find the 24/5 or 24/7 support. The right MSP will provide preventative measures and monitor general health to mitigate risks when organizations need it most.
MSP Use Case: Checking on App Performance
For example, a law firm recently installed an add-on app to SharePoint but was unsure how well it would perform. The Calance team provided an activity analysis report to show the executives exactly how it was doing and provide them with the necessary insights.
Developer
The SharePoint software developer writes the code to customize the SharePoint solution to meet a company's needs. By working closely with the SharePoint architect, they create a scalable, out-of-the-box solution that grows with the company. In this role, the developer:
Modifies specs

Sets up workflows and automated processes

Trains staff
The developer also ensures that upgrades are managed well with an organized and planned approach that has been used to migrate/upgrade multinational companies with thousands of users. They also integrate solutions to other applications. If there's a corporate application that you need to integrate with SharePoint, a developer will help.
Many people choose to outsource the developer role because it is generally only needed sporadically. It often doesn't make sense to keep this role in-house because while they are critical, they typically aren't required full-time.
MSP Use Case: Ensuring Employee Payment
Late last year, ransomware attacked Kronos payroll, affecting 8 million employees. Calance quickly helped a healthcare client using Kronos by developing a short-term payroll system solution that would ensure employees at all levels were paid, including part-time and full-time workers. Since its employees were already familiar with using SharePoint for the company intranet, it made sense to use the tool for easy adoption and quick turnaround.
The Calance development team took existing HR timesheets and re-created them in SharePoint. Additionally, Calance ran workflow in the tool so that employees could quickly fill in their timesheets, get approval, and submit them to HR. All while maintaining employee privacy with appropriate permission levels and limiting who had access to information.
While SharePoint would not generally be utilized for a payroll solution, as a short-term solution, its use, in this case, exceeded expectations.
Architect
The architect role handles the overall infrastructure for SharePoint. Architects oversee setup and ensure its general design is optimal for company needs. Plus, they can recommend the number of servers, memory on the servers, and more for both on-premises and cloud solutions. As mentioned earlier, they often work together with the developer when implementing an out-of-the-box solution.
In addition, architects assign tasks and are directly involved with clients. Their role requires staying current on all changes and their impact on the clients.
Because of the level of expertise architects bring to their role, they are often the most challenging to find and bring in-house. It is critical to find an MSP with architects to help manage infrastructure.
MSP Use Case: Customized SharePoint
One of Calance's clients in the financial services, set up SharePoint for the first time and wanted to use a site for collaboration. A Calance architect worked with the client directly to fully understand their business needs and intended use of the tool to design and implement a solution that would give them the most SharePoint has to offer.
Get the Most Out of SharePoint by Partnering With the Right MSP
Outsourcing SharePoint implementation, administration and management to a managed IT services provider can help enterprises maximize the tool's value for their business. While most companies understand how critical administration is for daily support, development and architecture are essential to fully optimize SharePoint to meet their unique needs and add business value.
Visit www.calanceus.com today to speak with one of our experts about how we can assist your business in maximizing your SharePoint solution.