Our PMWeb + Sage 300 Integration ensures that policies are in sync between both systems.
Job-level prevailing wage rates in Sage are added to PMWeb using triggers on change events for self-performed work. Project-specific markups are also added.
See more information on our integrations here.
With your PMWeb + Sage 300 Integration you can:
Remove the need to manually enter duplicate insurance information
Ensure that you are compliant in Sage
Increase flexibility and scalability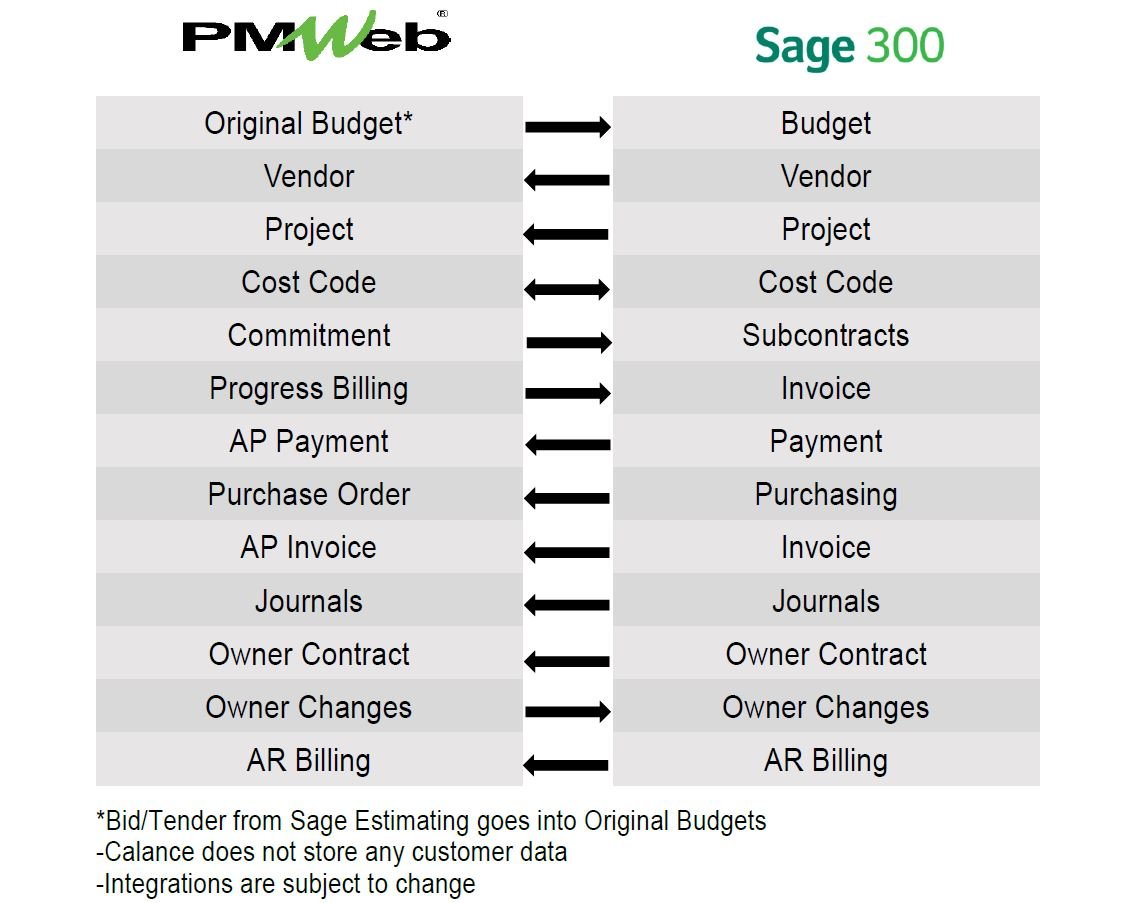 Calance began working with Sage in 2003, when Primavera announced that they were discontinuing support for their own Primavera-Timberline integration tool. As Primavera integrators, we took on the mantle of integrating Primavera with Sage for Primavera customers and many others. Since then, we have integrated with the different versions of Sage up to the current one.
What are our customers saying?
"The integrations allow us to manage all this work with a streamlined team of just 4 people in accounting and 1 Contract Admin who also manages compliance." -David Myers, Lobar
Interested?