Oracle, Primavera, and Textura: Changing Names for Changing Times
Posted on: September 21, 2016
Monday was the main event for me at OpenWorld - the Primavera Strategic Vision session.
The first big news was that Primavera is no more! Well, at least in terms of the specific organization of Oracle. What was the Primavera Global Business Unit is now the Construction and Engineering Business Unit. In many ways this is not a big deal, just a name change. But it does reflect an evolution and expansion of Oracle's offering in the Engineering & Construction (E&C) space.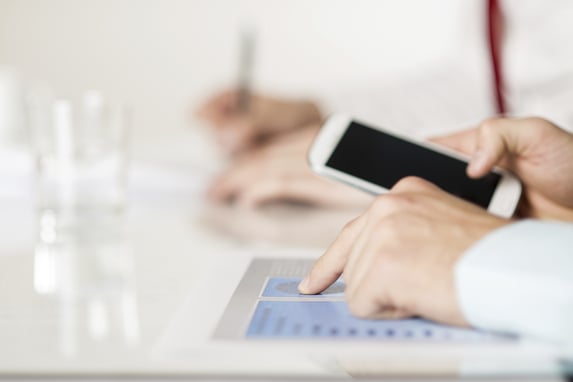 Mike Sicilia, SVP and General Manager described the reasoning behin
d the rename. Since 2008, when Oracle acquired Primavera, it was important to retain the Primavera brand so that existing customers had some continuity. And at the time, all of Oracle's E&C applications were the Primavera applications. But over the years, Oracle has acquired more and more companies whose software is under the Construction and Engineering umbrella.
Three months ago oracle acquired Textura, an industry leader in online payments for construction, and decided that it was time to align this unit's name with how other units of Oracle are named. For example, the Financial Services Global Business Unit clearly addresses the needs of the financial services industry. So the Primavera Global Business Unit is now the Construction and Engineering Global Business Unit. This reflects that Oracle's solutions are not just the original set of Primavera products, but cover a range of products, some acquired, some, like Prime, created new by Oracle. Yet all of these products revolve around the needs of the E&C industry.
Textura is a great example, in that it is oriented around the very specific industry practice of how subcontractors are paid. This is a critical concept in construction. An owner will hire a general contractor (GC) to do work. That GC will perhaps perform some of that work, but will subcontract out much if not all of the work. The long-standing legal practice of liens seeks remedy should the GC fail to pay its subcontractors. In effect, those subcontractors have claim to the property they improved. Here is an example: if the wood supplier is not paid, they could come claim the wood they installed in the framing (not literally, but figuratively). You can see that this can quickly become a disaster!
When a subcontractor is paid, the subcontractor will provide a lien waiver to the GC. The GC can then give this to the owner to prove that the work performed is claim-free. Because different jurisdictions and industries have different lien laws, tracking all of this can become quite complicated.
The problem Textura solves is not just a matter of paying subcontractors, but also of guaranteeing that those payments are made on time, with all lien waivers and other compliance documentation in place! This greatly speeds up subcontractor payments, which can mean the difference between stability and bankruptcy for the subcontractor.
After the morning session, we got to learn more about Textura from Mike Antrim, formerly EVP of Client Services at Textura, now VP of Client Services at Oracle. As he explained it, Textura was founded in 2004 to solve three longstanding and fundamental challenges of payments in construction: inefficiency, visibility, and risk.
The inefficiency has many aspects, a key being paper invoices and lien waivers. When subcontractors have to hand deliver lien waivers and pick up checks, that's inefficient, and can lead to errors as people can forget who paid what when, who supplied the right waivers and insurance forms, et cetera. Textura solves this by having everyone use one system for entering payments, and even sending monies via ACH and Swift. Lien waivers are entered ahead of time, and Textura releases those liens only when the GC pays.
Another issue Textura solves is visibility. An owner can see all outstanding subcontractor payments, a subcontractor can see if the GC has been paid or not. It relieves the distress that can arise simply because one party feels they are not being told everything.
Last of all is risk due to non-compliance and lack of standards. All compliance can be handled in Textura, even custom compliance such as "all people on site must wear hard hats". When compliance is set up in Textura, you simply cannot be paid until you are compliant. And records of compliance are all stored. Lien waivers are tied to specific payments, so you should never get a mismatched or incorrect waiver.
In all, I can now understand why Oracle bought Textura, as it solves a very specific need of the construction industry and solves it very well. And I also see why the removal of Primavera from the business unit name makes sense as well. Yet it is a little bit sad, since Primavera has been putting food on my family's table for many years. But it's not really going away, just evolving with the times.
Calance has been a Primavera Premier Technical Partner since 2004, and is now an Oracle Gold Certified Partner, with certifications in P6 EPPM and PCM. We are closely allied with Oracle to ensure that we stay atop of the ever-changing world of software, as well as the ever-changing needs of our clients.
Contact us to learn more.
Build Your IT Expertise
Stay informed on all the trends and best practices in the IT industry to protect and grow your business.