Is Your Managed IT Services Provider Getting the Job Done?
Posted on: September 1, 2021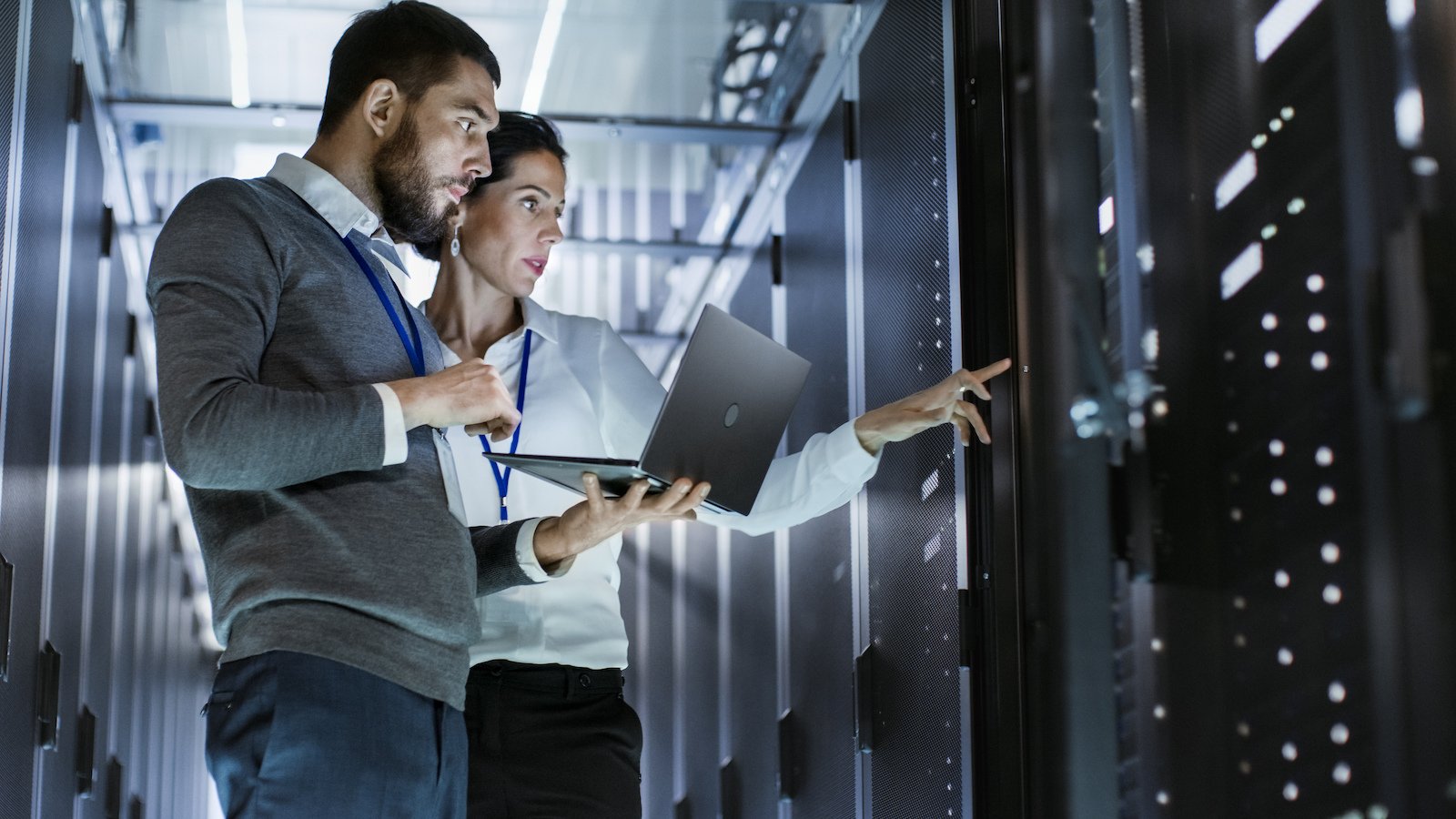 The importance of developing, maintaining and growing a sound IT infrastructure that complements and supports an organization's short- and long-term business goals can't be understated. And that is why it's a good idea for organizations partnering with managed IT services providers (MSPs) regularly evaluate if the partnership is working or not.
Furthermore, the evaluation should be done before a problem arises, such as unexpected downtime or a significant outage. According to 2019 and 2020 survey data from Statista, the average cost per hour of enterprise server downtime was USD 300,000+ for 25 percent of respondents. The cause of such outages can come in many forms, from severe weather or fires to cybercrime and unaddressed IT vulnerabilities. The latter is common for companies working to grow their businesses.

The demands on IT departments grow with the business, and, as a result, gaps and vulnerabilities emerge at different times throughout the process. But the high fixed costs of the hardware, software, and experience needed to keep up with those growing IT demands and new technology are prohibitively expensive for a majority of small and medium-sized companies.

Companies are turning to MSPs for help in implementing their plans for growth and in minimizing the risks of inadequate IT support. By partnering with quality MSPs, companies can increase their productivity, enhance their competitive advantage, and reduce the cost of disruptions and economic inefficiencies inherent in lacking IT support systems.
How do you know if you're partnered with the right MSP? First, realistically assess the IT challenges your company faces to gain some insight into the services your business needs the most.
IT Challenges Facing Businesses Today
The demands placed on IT departments are increasing, from keeping pace with advancements in cloud technologies and data security efforts to providing 24x7x365 support, reliable customer service and skilled IT professionals. Two of the critical areas that many companies are facing challenges in are:
Data Security
The increase in the sheer number and level of sophistication for cybersecurity threats. In IBM's 2020 "Cost of a Data Breach Report," researchers found that the average total cost of a data breach is $3.86 million. They also found that, on average, 289 days pass before a company detects and contains the breach.
Lack of Skilled Professionals
The growing need for highly qualified IT professionals, particularly those specializing in cybersecurity. The Cybersecurity Workforce Study from (ISC), a certifications organization, determined that the global IT security skills shortage grew significantly over the past year. As of now, there are a total of 4.07 million unfilled positions, which is up over one million unfilled positions from this time last year.
Services Managed IT Services Provider Must Offer
Once you take into consideration the challenges facing the IT industry and what that means to your business, an excellent next step would be to review the services your MSP is providing. This will help ensure their services align with your current and future needs.

In the early days, most MSP partners would only pick up certain tasks, such as help desk IT outsourcing. As time went on, organizations became interested in end-to-end IT solutions. Now, companies are also increasingly partnering with MSPs that offer security services, cloud integration, 24x7x365 customer service and the ability to adapt to your growing business needs, to name just a few.

In addition, any managed IT services provider should be able to provide your business with the following:
Flexible, Detail-Oriented, and Comprehensive Solutions
Your MSP partner should be dependable, consistent and an extension of your team. An engaged MSP will intuitively take on the role of a trusted advisor and coach, assessing your IT needs closely, making thoughtful recommendations and explaining clearly the basis for the recommended approach.

The right MSP will have your best interests in mind, share their expertise and help you settle on the right services for your company. They should also be ready to adapt to the changing needs of your business as well as changes in technology.
Technical Expertise and Knowledge
IBM's 2020 report on data security systems found that incorrectly configured cloud servers were the most common initial target for malicious attacks, constituting 19 percent of the breaches studied.

While many organizations understand that cloud and hybrid servers are the future of their businesses, they might have an under-resourced in-house IT department or place their trust in an underqualified MSP. For example, cloud migrations are a highly technical and delicate process, and, if not done correctly, they will leave your business vulnerable to malicious attacks.

Before your organization takes the next step in its digital transformation, be sure your current MSP has an extensive history in helping companies in all IT areas, including migration to cloud-based systems.
Customized Planning for Resilient IT Infrastructure
The right MSP partnership will take an integrated approach to your IT infrastructure. Make sure that your MSP offers and encourages comprehensive solutions that best prepare you and your employees to weather IT challenges for the foreseeable future. This means the MSP should provide around-the-clock monitoring and frequent security audits. They should also offer regular workforce training on common cybersecurity threats (e.g., phishing scams) and how to avoid them.
Ensure Your Managed Services Provider Is for You
If your current managed services provider isn't offering these services or isn't offering them in a manner that is professional, knowledgeable, and adaptable, then it might be time to seek a second opinion.

As an MSP, Calance provides customized IT services to address each client's long-term IT support needs and sustainable growth goals. In addition, Calance's highly trained experts can provide end-to-end IT solutions, including IT assessments, security solutions, SAP, infrastructure and operations, web and mobile app development, Robotic Process Automation (RPA), SharePoint and more.

Contact Calance today to learn more about the IT solutions that fit your business requirements today and into the future.