Creating a Successful Cloud Migration Strategy
Posted on: November 17, 2021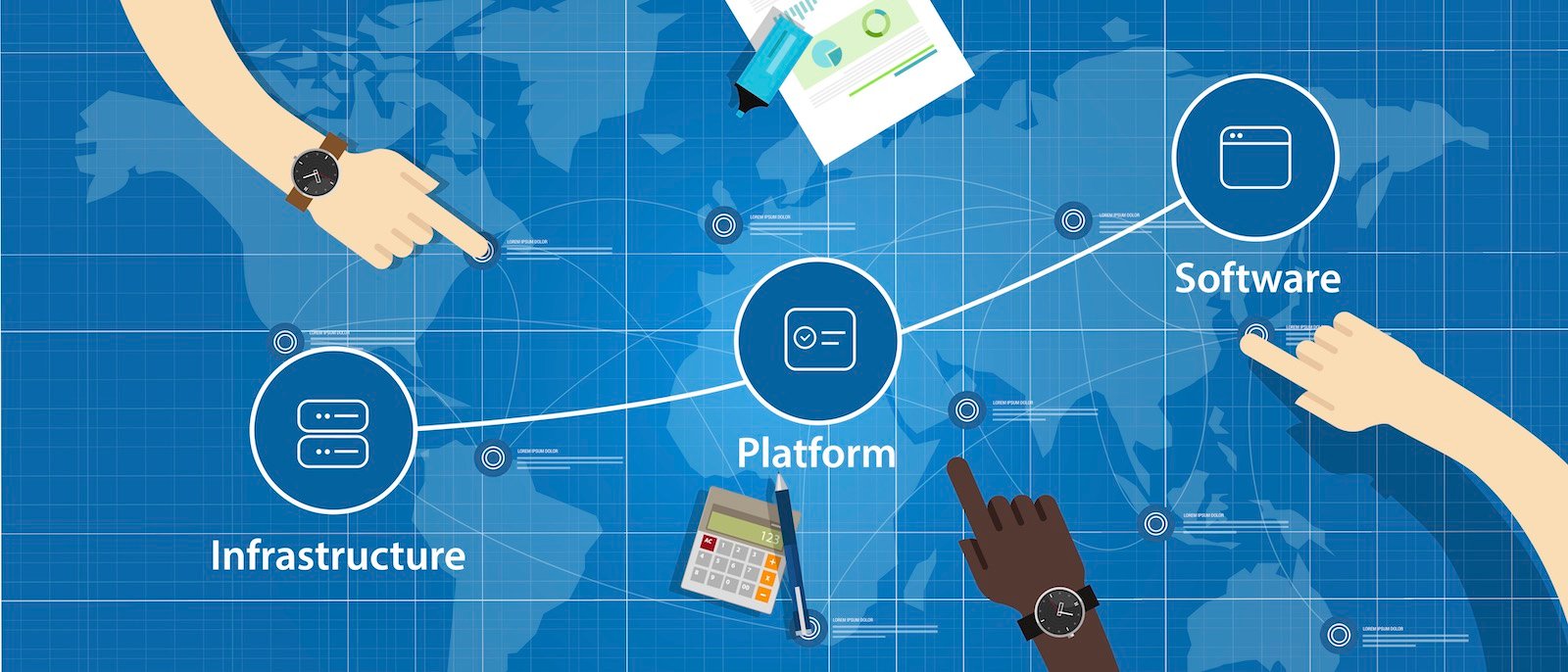 Migration is a complicated process. Whether it's a flock of birds or the flow of information, the orchestration of various parts toward a new destination is no small feat. For businesses ready to revolutionize their operations with a migration to the cloud, it can feel like moving a mountain. The initial challenges of a digital transformation to the cloud may seem daunting, but the right approach to those challenges helps minimize risk. And that includes developing a sound cloud migration strategy. For companies that overcome those challenges and are ready to map out their journey, there are several considerations to factor in before beginning the migration.
What areas of the business should receive priority? Which strategic goals would benefit from new systems? Who is the right provider? These are all essential questions, and in this blog, we'll explore those and more as we map out our guide to successful cloud migration.
Choosing a Strategic IT Partner
There's no shortage of IT consultants ready and willing to pivot your entire operation to the cloud. But for businesses making the leap into the cloud, the right IT partner can make or break not only the migration experience but the efficiency and impact it will have now and into the future.
Considering the size and scope of a digital transformation and cloud migration, the right IT partner should have a holistic understanding of a business's operational strengths, weaknesses and goals as they relate to the cloud. Transparency in this process builds trust in recommendations and helps make an IT partner empathetic to the challenges a business might face when overhauling its systems. Early consultations are essential. An IT partner should feel more like a team member and less like a for-hire consultant.
Align Cloud Migration Opportunity With Your Strategic Plan
Blind adoption to the cloud creates inefficiencies, overspending and waste. One way to ensure that doesn't happen is to identify business areas that would better support the strategic plan through a digital upgrade.
Reasons for cloud-based IT adoption vary, but according to a study from Statista, the primary justifications are security, data modernization, general cost, availability of cloud-based software, and the ease of access to external data. For some companies, a digital upgrade means all of these reasons come into play, and all areas of operations are eligible for an upgrade. For others, a cloud migration for administrative functions is the first step before setting sights on the shipping and fulfillment departments.
Whether you're the CEO or the head of your internal IT department, it's essential to convene a leadership team to help inform this process, set expectations and work with the external IT partner to ensure the migration is smooth and strategic.
Analyze Cost of Upgrading Legacy IT Hardware and Applications
Cost-benefit analysis is the foundation of any successful company, so it's no surprise that it plays a critical role in identifying what business areas are best suited for a digital cloud-based transformation.
For example, a retail outlet may look at the growing trend of spending on the public cloud (forecasted to grow 23% according to a Gartner study) and consider transitioning some of their budget allocations to upgrading their e-commerce experience on the cloud.
In another scenario, a shipping and logistics company might weigh the cost-benefit of upgrading its on-premise computing software to cloud-based software. It may be expensive to upgrade, but the savings derived from streamlining systems across a department or company without the need for internal management or troubleshooting probably outweigh the cost.
With the range of cloud-based services, every business faces a different scenario, which is why a thorough analysis is key to mapping out a migration roadmap.
Identify Which Cloud Services You Need
The next step in a roadmap for digital migration is to work with your IT partner to identify which suite of services or applications best fits the company's needs. This could range from automation services to increased data security. What's the best way to begin the process? Hiring a managed IT services provider (MSP).
The trend of outsourcing IT support services is growing with a 242.9 million USD global market share. It's a proven resource for deciding how to bring the cloud to your business. When considering various cloud-based services that could take your business to the next level, such as applications and automation, DevOps enablement, or hiring and staffing, an MSP can help identify opportunities.
Cloud Computing and Planning for the Future
Cloud migration isn't "set it and forget it." In fact, scalability is one of its most attractive attributes, as well as a trending reason for global cloud adoption, according to a Gartner report, cloud computing opens up a business to new avenues of exploration, migration, scalability and potential profit.
Gone are the days of purchasing boxes of software for the office and waiting 10 years for the upgrade. The cloud is constantly evolving with new services and ideas, which is part of its appeal. Working with your IT partner, you should be able to plan for what your business needs and when you need it, whether it's today or in the near future.
Calance Is An IT partner That Builds Cloud Migration Roadmaps
Calance is a global IT Services firm specializing in end-to-end solutions, which means every solution begins with a roadmap. With more than 20 years in operation, Calance values collaboration and believes everyone — client, employee or partner — is a team member. From infrastructure to staffing, a suite of services is just a consultation away.
Begin building your cloud-migration roadmap by contacting Calance today.