5 Tips for Choosing a Managed IT Services Provider
Posted on: September 9, 2021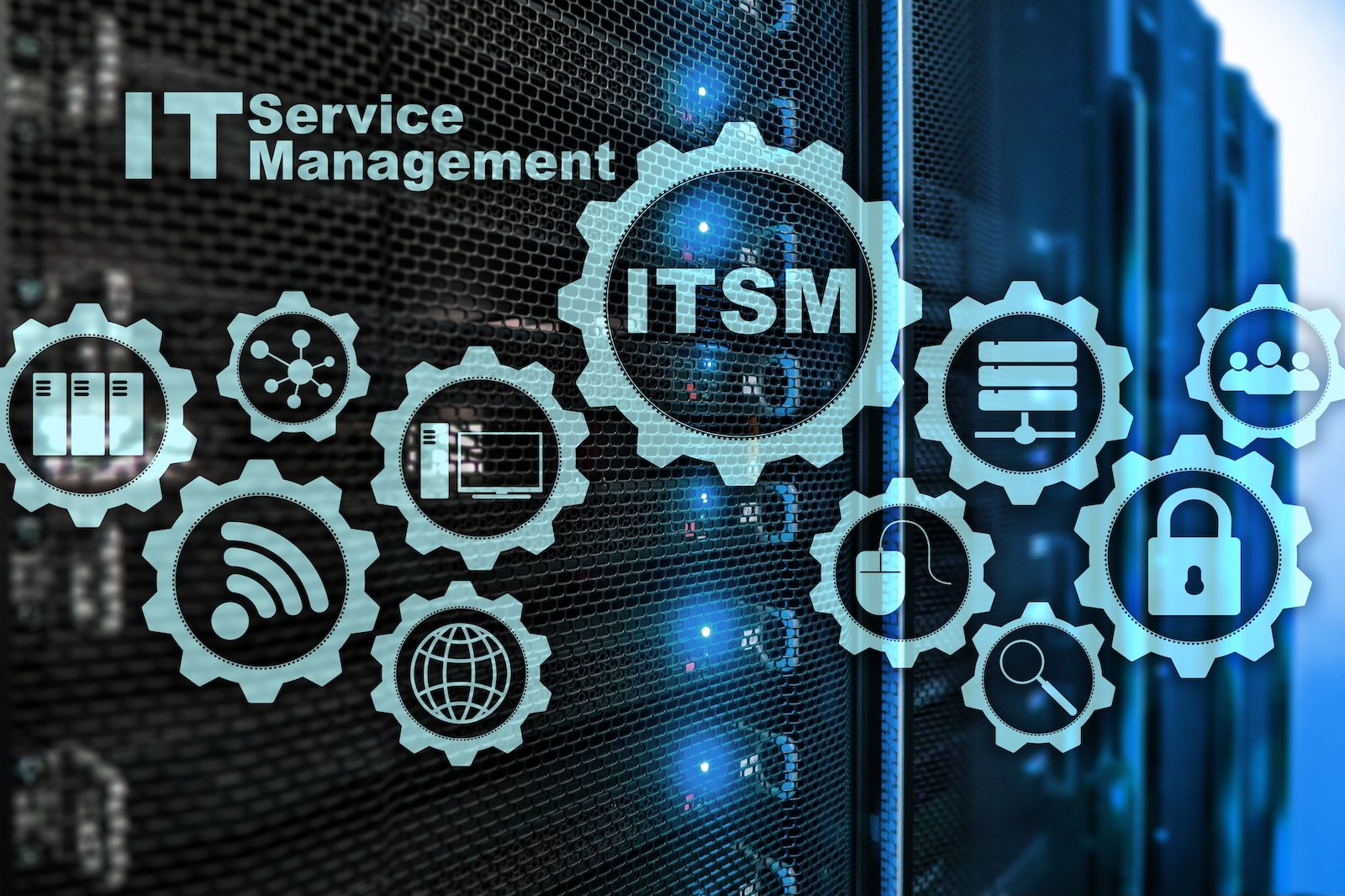 If you're considering a managed IT services provider (MSP), then chances are you've spent some time analyzing your pain points, forecasting your company's growth, and determining that your needs are best served through outsourced IT support. If so, you are not alone.

Over the past several years, outsourced IT support services have seen tremendous growth resulting from increased demand. Currently, the sector has a 242.9 million USD global market share and is expected to continue its current growth trend. (Consider taking a look at our list of the top 10 reasons for why that is.)

Additionally, according to data from Fortune Business Insights, market growth in IT managed services is being driven primarily by "rising spending and adoption of IT outsourcing services among various small- to medium-sized enterprises (SMEs)," along with the increased demand from end-users for web applications.
Not All MSPs Are Created Equal
Even though more and more SMEs are opting to outsource their IT support, that doesn't mean that all managed IT service providers are created equal. Each MSP takes a different approach, offers different services, and has its own unique core competencies.

For example, while some only offer certain services around development, others might offer services more in line with a managed security service provider (MSSP). Selecting a managed services provider that can provide customized IT solutions that fit your business requirements, no matter what they might be, is a prudent choice. (Take a look at our article on how to tell if your current MSP isn't getting the job done.)

Selecting an MSP will help determine not only how smoothly your business operations function for the present, but also set you on a path for the future positioning of your company in the industry. IT capabilities have the power to make or break a company when it comes to growth and maintaining a competitive advantage.

Before you reach out to a company, make sure the managed service provider you are considering demonstrates the competencies and expertise that your business needs. Carefully browse the company website and look at the services offered.

If you want comprehensive, end-to-end IT solutions, browse the services offered by the industry-leading IT solutions experts at Calance. As a highly reliable and competent service provider, small- and medium-sized enterprises can turn to Calance for customized solutions scaled to their business operations.
Signs of a Quality Managed IT Services Provider
Chances are, you not only want support to minimize the frequency and duration of disruptions in your day-to-day operations, but also want a provider that will put your company in the best position possible for the future. That means your chosen MSP should have the experience and training capabilities to work with your employees and improve your IT infrastructure.

To help you in the search for a quality MSP, here are the top 5 signs that you have found a quality MSP:
1.

Has Advanced Technical Knowledge and Capabilities



Technology is changing rapidly, providing companies with opportunities they didn't have just a short time ago. Make sure an MSP has not only the technical expertise to execute your IT solutions professionally and efficiently, but also experience in implementing the latest technologies and software developments, including as it relates to your business. They should also be able to train and update your existing IT staff in these areas, as necessary.
2. Provides Security Services
According to Verizon's 2019 Data Breach Investigations Report, cybercriminals are quickly adapting to changing SME business strategies. With the report indicating that 43% of all data breaches target SMEs, make sure that your MSP has the data security professionals to detect and analyze cyber security threats properly. Even more sobering is that according to a cyber liability insurance company survey, 83% of SMEs can't afford the recovery costs of a cyber-attack. The top attack patterns currently include web applications, email compromise, phishing, or impersonating a company executive. These malicious attacks are best addressed with company-wide employee training, helping give your workers the skills and knowledge to stop them. Look for MSP service offerings like Calance's, where security-focused IT experts work closely with your team to ensure your business is protected.
3. Offers Flexible, Customized Solutions
Your business is unique, and it's important that your MSP recognizes that. The types of managed IT services you need vary not only by industry but also by your company size and offerings. At a minimum, your MSP should offer an IT infrastructure library (ITIL) or best practices support team, a geographically spread-out workforce to provide follow-the-sun support, a service desk with proven metrics, as well as infrastructure, application and automation offerings to ensure optimized services that add value to your business by increasing efficiency and reducing costs.
4. Is a Partner and Advocate
The right MSP should be a partner you can trust to work side by side with your team to ensure IT operations run smoothly, and, just as important, to proactively stay ahead of the curve by working diligently to avoid or efficiently and effectively mitigate service issues that might arise at any time. They should also be able to inform and educate your team members about new technologies, best practices and, of course, the right customized solution for your business.
5. Offers Superior Customer Service
Customer service is more than an MSP offering clients 24/7/365 services. It's also about maintaining ongoing communication with your team members as appropriate and maintaining full-time IT experts who have experience working with a range of industries, including your industry.

The experts at Calance are ready not only to help you realize your ideal managed IT solution, but they can also offer customized end-to-end solutions, including IT assessments, security, SAP, infrastructure and operations, web and mobile app development, Robotic Process Automation (RPA), SharePoint and more. If your business is seeking an experienced, flexible and trusted managed IT services provider, contact Calance today.