CMiC integration with Procore by Calance
Posted on: November 9, 2020
Over the past few years a team of our developers based in Boulder, CO have worked with Procore to create a series of pre-configured integrations to a number of ERP and Accounting systems. The team has integrated Procore with JD Edwards, PeopleSoft, Sage for Insurance, Xero, MRI, Nexus AP, and we've recently released our Procore integration to CMiC.
The diagram below lists the integration flows we've already established for customers. And we'll be adding more early next year.
To learn more, check us out on the Procore Marketplace:
https://marketplace.procore.com/apps/cmic-integration-by-calance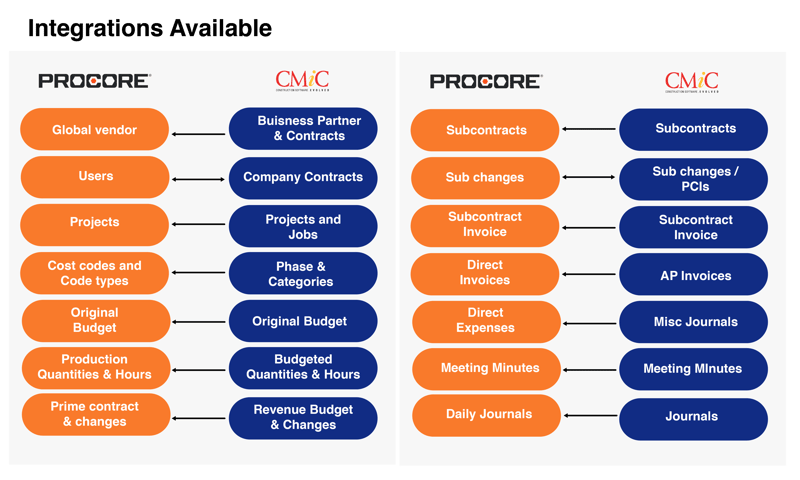 Build Your IT Expertise
Stay informed on all the trends and best practices in the IT industry to protect and grow your business.