Why Automating Accounting Processes Is Good Business Sense
Posted on: January 27, 2022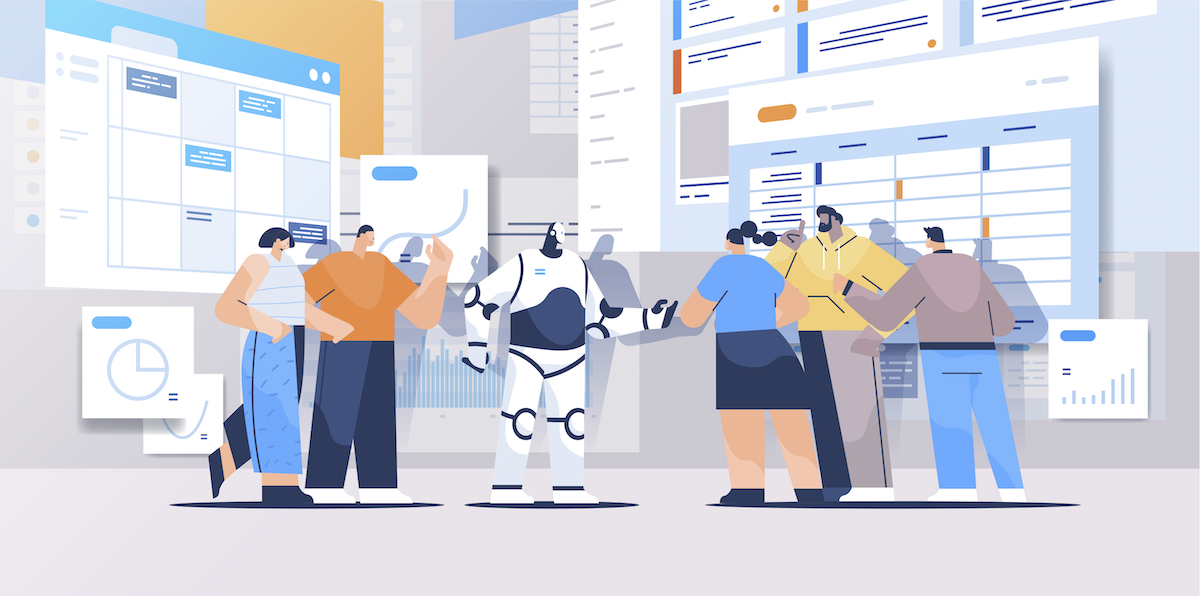 Today, accounting tasks are no longer limited to basic bookkeeping. Instead of handling minutiae like invoicing and payroll, financial departments need to deliver value with their expertise and experience.
Automation technologies like robotic process automation (RPA) can give businesses greater control over their finances while allowing financial professionals to focus on more strategic work.
The efficiency of RPA makes it much easier to stay on top of accounting tasks and run a productive business with a clear path to success. It's estimated that one-third of all accounting tasks can happen automatically, and with RPA prices projected to decrease by 5 to 10% in 2022, this is a solution that will streamline operations.
With RPA, accounting teams are far from obsolete. If anything, RPA is a tool that empowers financial professionals to do challenging work at a higher level. Learn how RPA works for finance departments and the seven reasons why organizations are making the switch.
How Does Finance Automation Work?
Accounting automation solutions like RPA automate manual tasks. With RPA, the accounting team adds its formulas and inputs into the workflow. From there, RPA will run almost instantly and with little — if any — input from a human user.
For businesses that use optical character recognition (OCR), RPA adds a "brain" to the solution — so accounting teams can make better, faster decisions with fewer manual inputs. In this way, RPA removes the tedium of accounting tasks, improving speed and accuracy.
In practice, organizations use RPA to automate tasks such as:
Accounts Receivable: Correctly match payments to bills, ensure on-time payment, and automate follow-ups for unpaid invoices with RPA.

Reconciliation: RPA makes it simple to reconcile bank accounts at the end of the month, drawing data on financial transactions and ensuring all transactions line up.

Financial analyses: Financial departments use RPA to help them understand the business's trajectory.

Payroll: RPA consolidates payroll tasks, automating salary payments while giving employees control over inputs like tax withholdings and retirement.
The 7 Benefits of Finance Automation
More accounting departments are investing in financial automation. Organizations that automate accounting with technologies like RPA enjoy these seven major advantages.
Make Smarter, Faster Decisions
Twenty-nine percent of RPA users implement it for financial reporting. With RPA, there's no need to ask employees to do manual work, such as plugging in formulas or generating reports.
RPA gives accounting teams improved analytics in almost real-time. This critical data can even identify long-term trends, which is crucial to identifying and fixing friction points before it's too late.
Remove Errors
In accounting, a single decimal point can cause a catastrophe. No matter a team's level of skill, a single stroke of the keyboard can cause tremendous financial problems.
Finance automation is an essential innovation that prevents expensive errors. Ninety percent of organizations say that RPA improves the quality and accuracy of their accounting output.
While employee input is always valuable, bots don't make the same mistakes that humans make, especially with data entry tasks. However, it's still critical for employees to audit their RPA setup to ensure it executes all accounting tasks without errors.
Improve Vendor Satisfaction
Good supplier relationships can often lead to more favorable pricing terms and better service. RPA helps accounting departments foster positive vendor relationships with fast, efficient AP processing.
RPA makes sure all payments are filed correctly and go out on time. In some cases, this helps organizations take advantage of early payment discounts with vendors, which directly benefits their bottom line.
Save Time and Money
Traditional accounting tasks rely too much on manual data entry. This is inefficient, especially considering the experience and potential a qualified accounting team brings to an organization.
RPA automatically saves and organizes information for easier retrieval, which can save finance departments both time and money. RPA digitizes data and handoffs, so there's little need for expensive paper files or storage fees, either.
These changes seem small, but they have tremendous benefits. A third of financial services organizations using RPA have seen a 2 to 5% increase in revenue thanks to automation. Fifty-nine percent say RPA also reduces costs.
Maximize Employee Resources
An accountant's value goes far beyond basic bookkeeping tasks. With automation, organizations can finally unlock accountants' real potential, giving finance employees exciting and challenging assignments that keep them engaged.
RPA gives accountants more time to dig into friction points or plan for the future. RPA and accountants work side by side, with RPA handling time-intensive tasks and accountants solving more complex issues, like compliance or fraud prevention.
Overall, RPA allows finance departments to do a greater volume of work within the same number of billable hours. This maximizes an employee's value to the company while increasing productivity.
Improve Compliance and Reduce Fraud
Organizations must store records for 10 years or more to stay compliant; this can be a tremendous burden on accounting teams. Fortunately, 92% say RPA improves compliance. RPA makes it easier to digitize, collect, and store critical data. The solution will organize the data in a way that's intuitive and easy to retrieve in the event of an audit.
RPA also minimizes the chance of fraud at an organization. There's no need to rely as heavily on manual inputs from the team or on editable spreadsheets. While RPA won't stop fraud completely, it removes opportunities for nefarious activity, which is a tremendous benefit to businesses.
Embrace Remote Work
Although more organizations have embraced remote work, it isn't always a natural fit for accounting teams. Typically, accounts payable is time-intensive. Slower WiFi speeds and smaller screens can make it difficult for remote employees to do bookkeeping from home.
RPA enables finance teams to enjoy the convenience of remote work. A combination of OCR technology and RPA technology means teams can run most bookkeeping tasks automatically. This allows organizations to give employees the flexibility they crave without compromising accuracy or quality.
Trust Calance to Automate Accounting Processes
Manual accounting tasks are no longer sustainable. Businesses need 24/7 assistance to stay competitive in a fast-paced environment. Finance automation technologies like RPA make this possible. RPA makes accounting teams more agile; instead of devoting resources to manual tasks, teams can focus on value-added solutions that grow the business.
Implementing an RPA solution may seem challenging, though, and that's why it's essential to choose an experienced IT solutions provider to help. Contact Calance now to automate accounting tasks with the power of RPA.