Hyper-converged infrastructure: a simpler, scalable solution
Posted on: October 16, 2020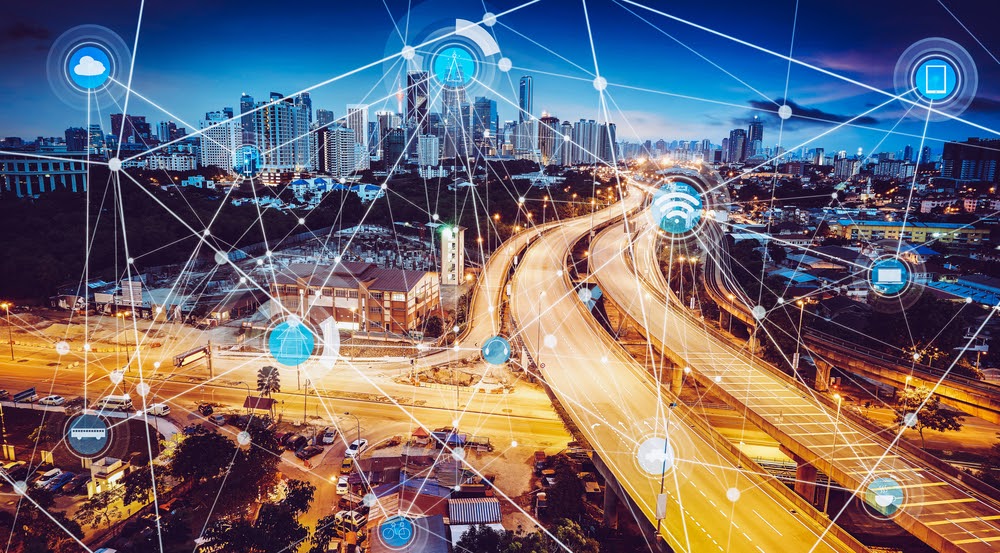 They say necessity is the mother of invention, but sometimes simplicity sires a son. In any industry, the marriage of technological advances and new ways of thinking create better, smarter and simpler solutions.
For modern IT, hyper-convergence emerged out of the need to make traditional infrastructure – complex, costly, inelastic and unconnected – more intuitive, affordable, agile and integrated.
For years, companies have been using three-tier architecture, comprising computer, storage and networking, and that worked well enough in the past. But it is expensive and complicated to build and operate, hard to scale and not responsive enough for the contemporary world's business needs and application demands.
The IT infrastructure of today requires consolidation, virtualization and modernization, efficiency and cost-effectiveness. While public cloud computing providers offer some useful services, issues around cost, data control and security raise questions for many organizations, which are seeking an alternative to sending everything to the cloud.
Now, developments in software and data center technology are answering those questions, producing an innovative framework that combines all the elements of standard IT architecture into a single system. Simpler and more scalable, a hyper-converged platform is your company's new infrastructure solution.
What is hyper-converged infrastructure?
Hyper-converged infrastructure, or HCI, is a software-defined IT system that virtualizes the storage, computing and networking components of the conventional hardware-defined data center.
Merging advanced, high-performance computing hardware with cutting-edge storage technology software, HCI allows businesses to unify their infrastructure and run it entirely on industry-standard x86 servers. By doing away with expensive, specialty hardware and virtually replacing three-tier legacy systems with intelligent, flexible infrastructure, organizations can decrease data center complexity and increase scalability.
Hyper-convergence delivers the agility of public cloud infrastructure while keeping control of hardware, data and security. It can result in lower total cost of ownership, better system performance and greater IT productivity. HCI enables integrated technologies to be managed as a cohesive system with a common toolset, helping companies easily deploy and manage resources through a single user interface.
The evolution of hyper-convergence
IT infrastructure is continuously improving, with new paradigms and technology developing in response to an ever-changing business landscape.
Convergence evolved out of a basic problem: the data center has become too convoluted, with too many expensive vendor relationships that are difficult to manage. To reduce complexity and remove some of the relationships, market solutions arose that combined preconfigured data center software and hardware into one system with simplified management. However, with this high-priced and hardware-reliant converged infrastructure, compute, storage and networking are disparate and separable.
Hyper-convergence takes the next step forward from convergence, adding a deeper level of abstraction and greater automation. In HCI, the architectural elements cannot be separated; the software-defined components are virtually implemented and integrated seamlessly within the context of the hypervisor. This allows management of all resources to be shared and organizations to expand capacity easily, efficiently and economically.
The benefits of hyper-converged infrastructure
Hyper-convergence facilitates the construction of private data centers that aim to replicate the operational simplicity, financial model and elasticity of the public cloud, without risking the performance, reliability and workload availability on which today's businesses are reliant. There are many benefits to hyper-converged infrastructure over the traditional three-tier stack, including:
Simplicity
By integrating hardware and software solutions, HCI reduces complexity and consolidates management functions into a straightforward, unified framework. This automatically enables compute and storage to operate more efficiently, freeing up personnel to focus on workload and application.
Cost
Using scale-up/scale-out architecture and commercial off-the-shelf x86 servers instead of expensive, purpose-built equipment, HCI has a lower barrier of entry and total cost of ownership than legacy systems. There are no lock-ins with multiple vendors nor need to overprovision resources.
Scalability
With HCI, businesses can start small and expand infrastructure granularly, scaling quickly, easily and more agilely than traditional infrastructure. Hardware is set up in a few hours and workloads spun up in minutes, meeting specific application needs while being responsive to changing demands.
Efficiency
Eliminating manual processes and the need for siloed operational expertise increases organizational efficiency. A single, converged IT team can monitor and manage resources and enhance storage capabilities, dynamically delivering optimal capacity, performance and protection.
Overall, HCI delivers a higher degree of flexibility and simplicity, compared to legacy solutions. Integrated storage, servers and networking are managed as one system across the entire hyper-converged infrastructure. Thanks to embedded management capabilities, HCI is easy to use.
Software-defined storage generates greater scalability and resource efficiency, so companies are able to start small and increase resources on an as-needed basis. Depending on the vendor, HCI also produces potentially sizable cost savings in data center operations, IT labor and some types of licensed software.
Is hyper-convergence right for you?
According to a recent industry report, the global hyper-converged infrastructure market is expected to exceed $31 billion by 2026, growing at an annual average rate of 26%. In particular, the report notes: "the small and medium-sized enterprises segment is anticipated to grow at a significant rate during the forecast period due to the rising adoption of HCI for applications because of its advantages of scalability and cost-efficiency offered by the HCI solution helps in improving their overall business productivity."
Clearly, HCI provides numerous advantages for a modern data center, and organizations are rapidly taking notice. Before making a decision on any type of infrastructure, though, companies need to first evaluate what sort of workloads they plan to run on it, as well as which KPIs and outcomes they will use to evaluate its implementation. Understanding the precise needs and ambitions of the organization is crucial to ensuring a smooth, successful transition and an efficient, cost-effective result with minimal wasted time, effort and investment.
This can be a challenge for many companies looking to leverage technology to enhance their business operations. But working with an IT Services firm like Calance can help you prepare, select and transition to the right hyper-converged infrastructure for your business.