How digital transformation improves the customer experience
Posted on: November 13, 2020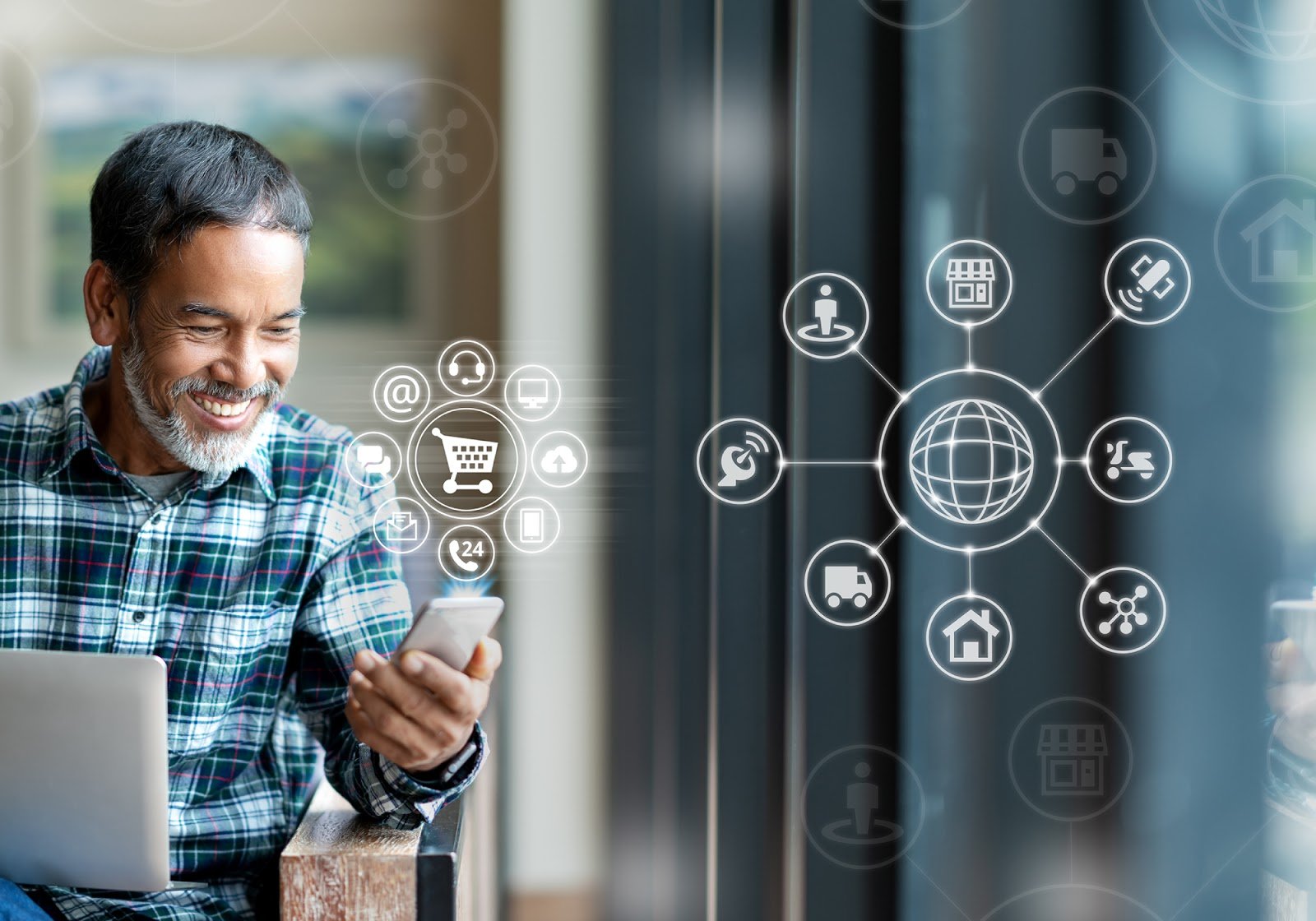 As the coronavirus ravaged the country, devastating the economy and upending Americans' daily lives, the restaurant industry was among the hardest hit. Public health restrictions, safety concerns and social distancing kept away wary diners and hammered businesses' bottom lines.
Amid the financial wreckage, though, many eateries made vital, technological changes to try and stay afloat. These went far beyond masked servers, spaced-out tables and deep cleaning. They embraced online ordering, tabletop QR code menus, touch-free condiment dispensers, digital takeout and delivery through mobile apps, contactless payment and more.
Essentially, restaurants – not traditionally on the cutting edge of new development – went through a fast, forced process of mass digital transformation. Out of necessity, they adapted and innovated, integrating digital technology into all aspects of their business and undergoing a cultural shift toward experimentation. They fundamentally altered the way they operate and, literally, how they serve their customers.
What is digital transformation?
There is no single, universally accepted definition of digital transformation, or DT. For companies, it is both an approach and a process, involving organizational culture and people as much as automation technology and processes, as well as an overarching embrace of risk-taking, progress and willingness to change.
Digital technologies are creating dramatically different ways to deliver customer value, toppling traditional market landscapes and changing the essential economics of industries. One new idea leads to the next; innovative technology produces workflow improvements and these improved processes result in better products and services. The customers who've come to expect state-of-the-art devices and imaginative experiences then demand more of them.
Among the goals of digital transformation for companies is further automating both their back-office and customer-facing operations, to reduce costs, increase efficiency and achieve sustained growth.
An evolution of digital customer interaction
With the invention of the microchip, the 1950s launched the computer age, from which came an exponentially rapid evolution of digital technology. The 60s gave us Moore's Law, and the next decade brought the home computer and expanded use of digital data. In the 80s, automation began to enter the workforce and the World Wide Web was developed.
By the 90s, the internet was publicly accessible and widespread, and the first digital cell phones were sold. Since 2000, internet culture has proliferated and an industry of advanced technology has burgeoned to support it with the digital revolution spreading across the globe.
While the concept has been around for about a quarter-century, digital transformation as applied to customer interaction has become increasingly relevant over the last 15 years. This is largely due to the rise of smart devices and social media, which led to a "drastic sea change" in the ways customers communicated with businesses, in addition to the expectations they had regarding response times and multi-channel availability. Companies began to realize they could communicate digitally with their customers individually and often immediately.
Mobile-first digital transformation
Mobile technology and the ubiquity of smart devices has had a seismic effect on society, including consumers and corporations alike. Everyone has a smartphone in their pocket and companies are finding that the best way to reach, engage and sell to potential buyers.
Nowadays, organizations are mobile-first – some even are mobile-only – and their focus is on providing a smooth user experience. This creates customer value by leveraging the personalized data that mobile technologies generate on a large scale. By taking advantage of such personalized information, businesses can better target customers and tailor products, services and communications to their specific needs.
Companies shouldn't view mobile as simply another channel. Rather, experts say, "it is an all-encompassing catalyst for applications, virtual reality, artificial intelligence and other future innovations. Mobility can be used to remove other silos within your business, bringing an end to self-limiting technology and behavior that your digital transformation should bring to an end."
Keep up or fall behind
In our hyperconnected modern world, where we are always plugged in and surrounded by digital wonders, technology is usually conspicuous by its absence. Customers feel technology's presence naturally and all the time, and only really notice when it isn't there or it doesn't work. Organizations that aren't constantly keeping up are falling behind, and customers leave them there when rivals' technological disruption renders the dawdlers obsolete.
Too often, companies are still simply checking the boxes of digital consumer interaction tools they think they need. Responsive website? Check. Mobile app? Check. Ecommerce platform? Check. But the customer experience is about much more than just having chatbot functionality or an email newsletter. People don't just want to see your business; they want to interact with it.
As products and services continue to become standardized in hyper-competitive markets, the experience wrapped around them is what matters to customers and sets businesses apart. More and more, digital is a huge and vitally important part of that. Intuitive applications, a straightforward interface, speed, support and other user experience elements lower the barrier to entry for customers and clients.
Calance can help
Because of the "consumerization of IT," customers are highly aware of the disruptive innovation that exists, and they expect the same sophistication everywhere. Instead of IT departments, consumers are now starting to drive technological adoption, forcing companies to digitally transform or be passed by – to adapt or die.
Integrating technological change is helping many struggling restaurants survive the COVID-19 pandemic. But businesses shouldn't wait for crisis to seize on opportunity. Embracing and enacting digital transformation can help organizations become more cost-effective, deliver value to customers and grow – to not only survive but thrive in a rapidly modernizing world that suddenly looks quite different.
Calance is a global IT services firm specializing in end-to-end solutions for development, managed service and more. We help clients prepare for, implement and execute successful digital transformation. Contact us to begin your company's digital transformation today.