The New and Updated Procore App Marketplace
Posted on: October 12, 2016

Calance is excited to share the announcement of the new and updated Procore App Marketplace. Procore's app store is growing and so are our Procore offerings! The following integrations are now available in the marketplace: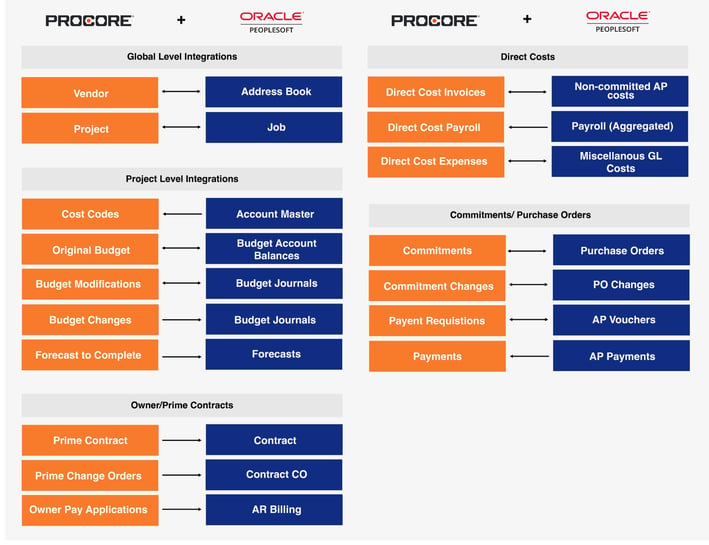 Note: The JDE, PeopleSoft, and MRI integration suites include full job costs, including budgets, commitments, and actuals.
"We are always looking to drive more value to our existing customer base by partnering with the best the industry has to offer, enabling new features and functionality in a seamless manner that make the lives of construction professionals easier.We're excited to be partnering with Calance to launch its new integration on the App Marketplace that will bring their proven value to 1.4 million Procore users."
Paul Lyandres
VP of Strategy and Business Development, Procore
As a Procore Systems Integration Partner, we work closely with the Financials and API teams at Procore to ensure that we are aligned with their roadmap, and using the same technology as their teams use internally. We also keep up to date on changes to the API so that we can deliver the full functionality that our clients demand.
We have been integrating data between project controls and ERP systems for over 15 years, from legacy systems to the latest in mobile and web technology. In this vein, we are excited to be working with Procore to integrate with a number of our favorite systems including Sage 300 (Timberline), JD Edwards, PeopleSoft, and MRI.
Our cloud integration platform, Dimension, is a mature and robust platform for communicating with and transferring data between a number of third-party applications, particularly ERP and Project Controls. Dimension's scalability and flexibility allow it to handle the largest volumes and even the most complex business processes.