Calance consistently outperforms traditional service desk operations by focusing on generating actionable insights and delivering excellent end-user experiences. Our insights reduce calls by identifying trends and root causes of inquiries. Then, work with our clients to proactively prevent calls with these insights. Calance then focuses on providing excellent end-user experiences by leveraging a robust knowledge base, ITIL-based processes, and trained US-based service desk agents and field support.
How Calance Achieves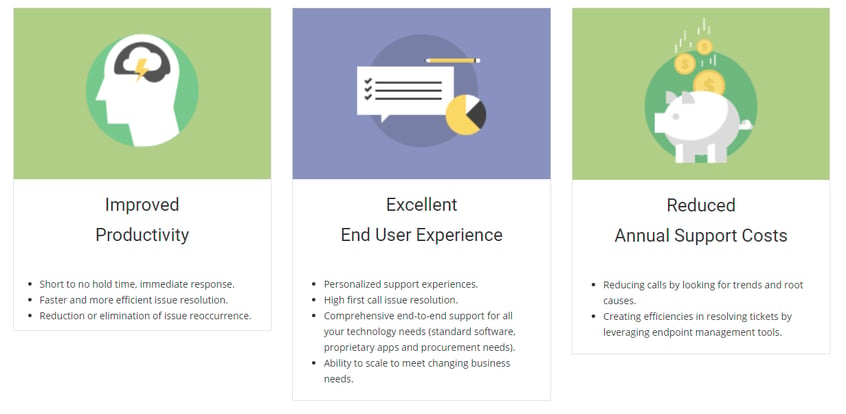 End-User Experiences
No matter what your end users' preferences are — in-person, phone, email or self-service — Calance offers the IT support your end-users need to do their jobs better. These channels of support include live remote support and onsite desk-side support. Support can be provided through one or both channels. Combining both gives your end user a seamless integrated technical support with a single point of contact for technical needs and ultimately an optimized end-user experience.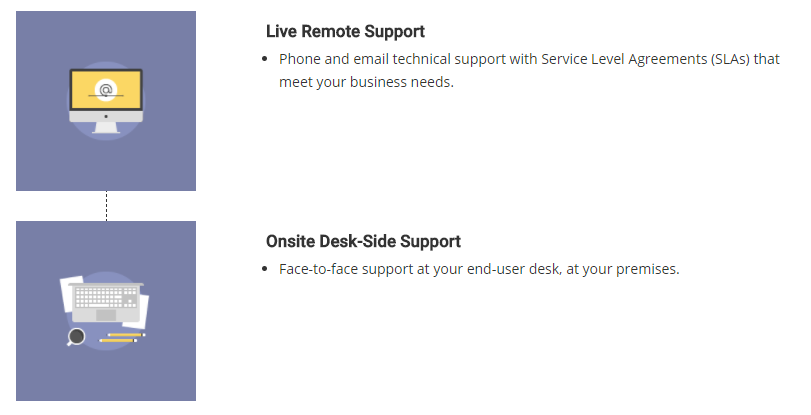 Why Calance Outperforms Traditional Service Desks