Report From Oracle OpenWorld 2016
Posted on: September 19, 2016
Well it's that time of year again, the annual pilgrimage to San Francisco to see what Oracle is offering in the coming year, and to touch base with the wider Oracle community.
While the official opening keynote by Larry Ellison is always on Sunday night, there is plenty of opportunity earlier in the day to learn and network with others. Sunday is also known as SIG Sunday, for the Oracle Special Interest Groups (SIG) which puts on workshops and networking sessions for their members. The following are my notes from one of today's Sunday sessions.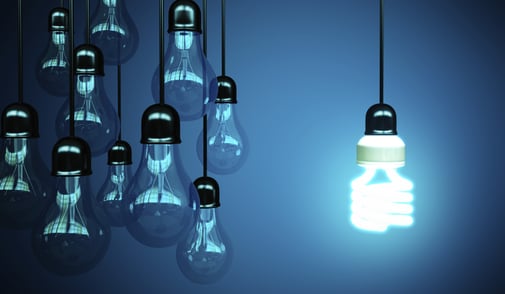 First off, I went to the Oracle Primavera Special Interest Group (OPSIG) meeting. This meeting is usually what determines when I arrive in San Francisco, as it's the one I do not want to miss. While I am not as active in the group as I once was, it was great to see so many others there. The group is still going strong at 3200 members, and actively helping people share knowledge and working with Oracle to address user questions and issues. This year's big news was Oracle's acquisition of Textura, a cloud-based construction management suite. That product is now part of the Primavera Global Business Unit at Oracle, and currently in the process of becoming another product supported by OPSIG.
Having new products added to the SIG is not new. When OPSIG was founded in 2011, the goal was to support all of the products which were part of the 2008 acquisition of Primavera Systems. The supported products at the time were P6, Contract Management, Risk Analysis, and Portfolio Management. Since then, Oracle has bought a number of other companies and products, and expanded the Primavera family. Most notable among these is Unifier, created by Skire, once a fierce competitor, but now solidly part of the core family.
I asked about Textura and how it would fit into the overall SIG. John Hartman, the OPSIG chairman, noted that at this time the product is still quite new, and they are actively looking to get a domain lead for the product. Also present at the session were Jennifer Woodford, Oracle's Senior Director of Customer Success and Oliver Greenwood, Vice President. They also noted that Oracle was still in the process of integrating Textura, and all of its products, into Oracle as a whole. But there will be a presentation about Textura on Monday, which I will definitely attend.
As Jennifer was describing the Textura presentation, she casually mentioned that it was about CPM. This startled myself and Charlie Dunn, of Duke Energy. In our experience CPM is the Critical Path Method, an algorithm for managing schedules of activities, and in the realm of P6. But Jennifer cleared it up - this CPM is Construction Payment Management. It's funny how acronyms can mean such dramatically different things, even within the same industry.
Everyone in the room had a chance to introduce themselves, and attendees ranged from long time users to application managers new to Primavera. This should once again be a great chance for networking, education, and discovery!
Calance has been a Primavera Premier Technical Partner since 2004, and is now an Oracle Gold Certified Partner, with certifications in P6 EPPM and PCM. We are closely allied with Oracle to ensure that we stay atop of the ever-changing world of software, as well as the ever-changing needs of our clients.
Need help with integrations?
Build Your IT Expertise
Stay informed on all the trends and best practices in the IT industry to protect and grow your business.