5 Ways To Make Your SharePoint Not Look Like SharePoint
Posted on: October 24, 2017
---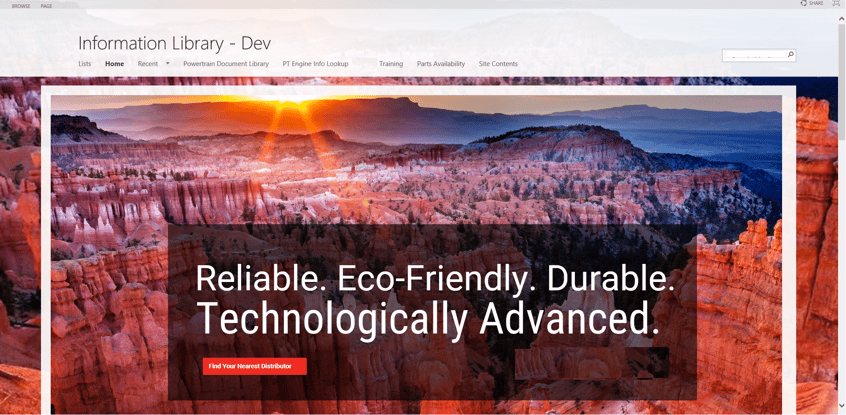 So you've invested in SharePoint but you hate the look and functionality? This is a common concern with users that has long made the program underutilized.
Additionally, SharePoint is notorious for being a developer's dread as it is harder to develop than a traditional web page. For these reasons, Calance has a dedicated team that specializes in custom SharePoint solutions to relieve these pain points. Overtime, we've found some tricks and tips to make our client's SharePoints not look like SharePoint.
#1. Match Your Branding
On SharePoint, you can do some basic thematic changes without a developer. You can do this by selecting Settings
and then Change the look. These theme changes, however, are very basic. Past this, you'll need a developer. These developments can match your theme, branding, font, and desired menu items (see #2).
#2. Custom Homepage
A custom homepage allows for easier navigation while being aesthetically pleasing. Custom homepages include custom search bars, menus, branding, and communication. In the example above, our client asked for a customized menu bar with resources such as training materials and a parts page in addition to their general document library. We all know the pain points that come with navigation through the document library. Development will increase efficiency with easy to find shortcuts.
#3. Built In Reminders
Built in modules for your announcements, memos, useful links and calendars act as a one stop shop for your employees and clients. This is especially useful if you have multiple divisions, locations or overlapping content. This will help make your SharePoint more efficient and organized and reduces the need to click back to external sources.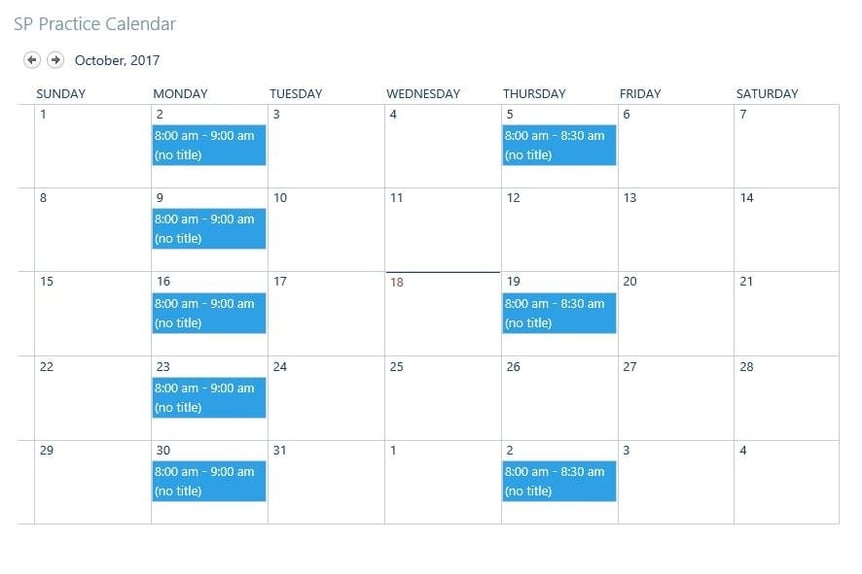 #4. Simplified FBA User Management
Part of the headache of customizing SharePoint lies behind the scenes with FBA user management. While there are SharePoint pages available on CodePlex for FBA, Calance has developed a simpler solution. This solution uses a SharePoint list to manage FBA and SharePoint membership from any authentication source.

Using standardized columns and list management allows you to add, delete, or edit users from AD or FBA. You can add in bulk, quickly edit and use event processing for users. This feature also allows you to reset and set passwords.
#5. Limit Who Can See What
Whether you're a company with multiple divisions or simply want control over user access, custom controls allow you to implement permissions. Calance has developed a feature to manage SSO to outside systems. These are managed by list entries and a combination of SSOM and CSOM. Below is an example of users having full permissions vs users having partial permissions.
User with no permissions:

User with permissions:

There are many reasons why SharePoint is underutilized. Calance's developments are a way to utilize the efficiencies of this tool. This is done by customizing SharePoint to improve your branding, internal communication, group management, and resource organization.
---

Looking for a custom SharePoint solution?