January Procore Integration Update - Integrate Like It's 2019!
Posted on: January 8, 2019
It's a new year, and the team at Calance has been working hard to adapt to the influx of clients joining our integration family. Our team has expanded to accommodate this new influx and we have some exciting changes in our pipeline for 2019. We also have some new Integration updates that are live now.
What's New?
Preview Mode
You may or may not already be familiar with "Debug mode" (found on the integration page by clicking the "..." and "Run with parameters"). This is a feature which involves having an integration run to test validations and mapping, but in a way that does not actually transfer data into the system. It is a great resource used to preview an integration before it affects any data.
The name "Debug Mode" does not clearly convey its message. In order to clarify the feature, "Debug Mode" has be renamed to "Preview Mode".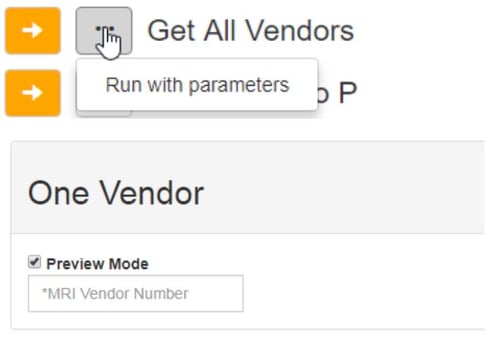 See more information on our integrations here.
Analytics
You can now get a graphical view of your integrations! The Analytics module (found under Other in your Dashboard) will show you how many integrations ran over the past 7 or more days. You can filter by status if, for example, you only want to view errors. You can also filter by date and get a view of what integrations are doing over a longer period of time. Are your number of warnings going down? Does most of your activity take place at the end of the month?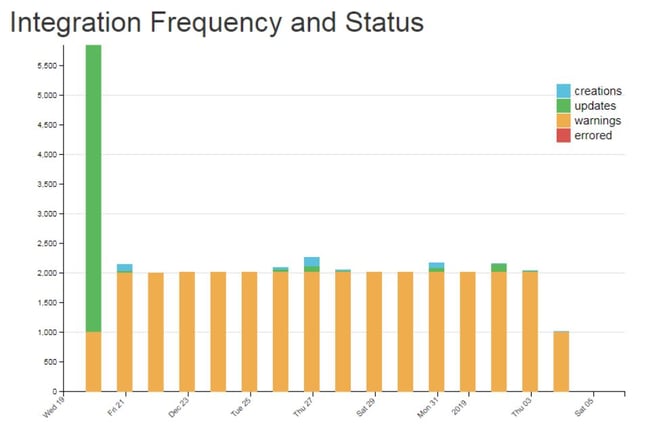 This is just the first stage into Analytics. We plan to introduce many other ways of viewing and measuring your integrations this year.
Our goal is to provide the best integration on the market. This means adding new features, improving performance and stability, and increasing the value of your integrations over the course of 2019 and beyond. Thank you for being a part of our family, and we wish you the best during this new and exciting year!
Build Your IT Expertise
Stay informed on all the trends and best practices in the IT industry to protect and grow your business.